Get the #1 tool that eBay PowerSellers use to find
trusted Wholesalers and Dropshippers
Get access to over 8,000 verified legitimate suppliers, and over 1,000,000 legitimate products.
Find exactly what you're looking for and discover new high-profit items to sell!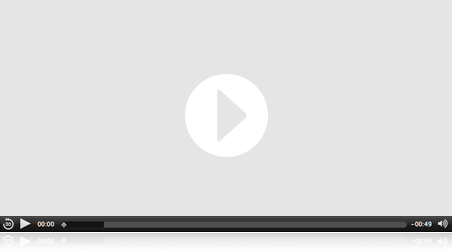 Unlimited income potential
Little or NO start up costs
Expert advice from experienced online sellers
Hand-holding business support the whole way
Meet 8,000 suppliers with 1.6 million products
Work from home and fire your boss!
JOIN NOW

60 day money back guarantee
or Trial Our Directory Free

Free Trial of Our Directory!
Search our directory and check that we have a supplier for the product you want to sell

How much money will you make?
What kind of profits will you make when you sell products from SaleHoo-approved suppliers?
Here's a snapshot of what you can expect...
LCD Monitor
Wholesale Price
$73
RRP
$159
Your Profit
$86

Dior Anthracite Plisse Wristlet
Wholesale Price
$595
RRP
$1,200
Your Profit
$605

Hunting Knife
Wholesale Price
$17
RRP
$59
Your Profit
$42

Green Dress
Wholesale Price
$9.50
RRP
$29.00
Your Profit
$19.50

Shower Head
Wholesale Price
$24.99
RRP
$79.99
Your Profit
$55

Dumbbell Set
Wholesale Price
$50.07
RRP
$149.00
Your Profit
$98.93

Hair Extensions
Wholesale Price
$99.00
RRP
$129.99
Your Profit
$30

Gucci Keychain
Wholesale Price
$199.00
RRP
$275.00
Your Profit
$76
Tummy Control Camisole
Wholesale Price
$7.95
RRP
$34.95
Your Profit
$27

Blue Leisure Suit
Wholesale Price
$18.70
RRP
$49
Your Profit
$30.30

Men's Polo Shirt
Wholesale Price
$7
RRP
$29
Your Profit
$22

Capri Leggings
Wholesale Price
$1.95
RRP
$9.95
Your Profit
$8

"Our business grew from making $300/month profit, to $4,000/month profit!"
Hi I'm Ricky - an eBay seller and SaleHoo member from Australia. When my daughter was born I wanted to provide an opportunity for my wife, Ally, to stay at home with our new baby.
Read more
The problem was, achieving this on one income simply wasn't possible - so I began to look around for a home-based business opportunity.
Ally had a background in sales, and I had already sold a few things on eBay and built up good feedback, so we eventually decided eBay would be a good place to start.
When did you join SaleHoo and what do you like about it?
We SaleHoo in August 2009, attracted by the promise of good wholesale leads with user reviews. From the outset, SaleHoo seemed perfectly oriented to our business. We also loved the idea of SaleHoo's member forums, where you can ask a question and have it answered promptly by a like-minded seller.
While our main reason for joining SaleHoo was to find wholesale suppliers and honest reviews, we also faced a number of other challenges with our business, such as avoiding scammers and learning how to go about the setting up our eBay listings.SaleHoo has been extremely useful to overcoming these challenges. The information on how to deal with taxes was a God-send! On the forums we received even more advice on tax by reading posts from other sellers based in Australia.
Shortly after joining SaleHoo, our business grew from making $300/month profit, to $4,000/month profit. SaleHoo's education has been the greatest contributing factor to their ongoing eBay success, and in early 2010, we were thrilled to reach Gold Power Seller status.
Our future plans are to focus on improving our time management and accounting. At this stage, our eBay business has replaced Ally's income, and it shouldn't be long before it will replace mine too!
Will SaleHoo work for you?
We help over 100,000 people just like you sell products on top marketplaces around the world!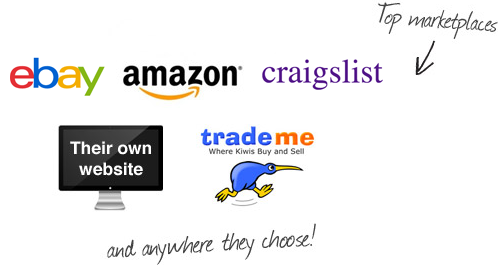 How sure we are that SaleHoo will work for YOU!
We know from experience that anyone can succeed online and there are FOUR BIG reasons why:
It's fast and easy to learn the ropes
It requires little or no money to get started
You don't need any experience to succeed
It gives you fast results!
Anyone who takes action and who commits time to their business will succeed.
Even if you are…
Currently unemployed… or worried about job security in our uncertain economy
A stay at home mom
Retired
New to eBay and using the internet
A college drop-out
A current eBay/online seller who wants to grow their profit
Or you're just sick of your current job…
SaleHoo will help you achieve your financial and lifestyle goals
eBay and online retail: Your best chance at
financial freedom...
Why sell products online/on eBay? Are there still money-making opportunities there?
Yes! eBay and other online marketplaces are thriving and e-Commerce and online sales are growing at a rapid rate, with experts predicting future growth levels to spike even further.
Did you know?...
Online retail sales are growing three times FASTER than regular retail sales - and that's despite the economic downturn
On eBay, a pair of shoes sells every 4 seconds
Every 18 seconds, a GPS device sells on eBay
And every 6 seconds, a cell phone sells on eBay
We could list a lot of statistics like these, but really, all you need to know is that it is STILL possible to make a full time living from selling items on eBay (and other online marketplaces) and there are STILL hot, untapped markets with hungry customers who are ready to buy from you.
You just need to know what to sell and where to get it from. That's where SaleHoo comes in with our Smart Seller Training material and extensive list of trusted suppliers.
Why pay to access suppliers?
You might be asking yourself what makes SaleHoo-verified suppliers more
profitable than other suppliers out there…
That's a good question. After all, you could just find suppliers yourself by searching Google… BUT the thing is, when you do that it's easy to stumble across suppliers who promise the world, but just don't deliver…
Their products look great on their website, but are actually very

poor quality

items
The products they offer just

don't sell on eBay, Amazon, or other online markets

Every other wannabe online seller has found the same supplier… so you end up with a whole lot of

competitors trying to sell the same items as you
What's different about SaleHoo verified suppliers?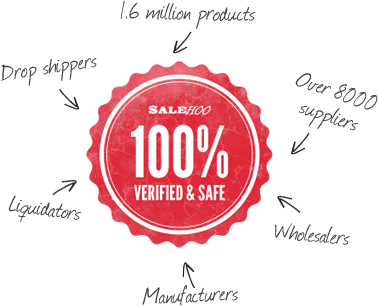 All SaleHoo suppliers undergo a strict verification process before being approved…saving you months of legwork searching for the best, most reliable suppliers. Before we add a supplier to the directory, we check that:
The supplier is actually a real company offering real wholesale prices
The supplier offers safe payment methods to keep you and your money safe
The supplier has a good track record with past and current customers
The supplier can provide full contact details making it easy for SaleHoo members to get in touch
The supplier sells only legitimate brand names
What do our members say about SaleHoo?

"SaleHoo is my secret weapon!!"
I joined SaleHoo approximately 6 weeks ago, and already I have used products gained through SaleHoo for drop shipping in Australia.
Read more
Including cool Fire Extinguisher and hydrant lighters and LED light Ear cleaners. As well as MP4 and MP3's. I am very happy with SaleHoo as it has not only offered me the chance to find the products I am looking for, but it has given me the security to purchase with the great reviews by other members. The forum is a great place to get advise or just flick through and read to gain valuable information for my own benefit.
The website is clear and easy to navigate with supplier information readily available. I have also found products at fantastically reduced prices that have made me realise I can buy wholesale not just dropship therefore making my profits higher! I have told so many people of my exciting find joining SaleHoo, though I must be honest I don't tell the people that would sell like me... Its my secret weapon!!

"A professional and warm place, where people really want to help each other"
I was aware of eBay's existence for a long time, but never thought of it as a place to make money, just as somewhere to find things to buy.
Read more
But one day I decided to give eBay selling a shot, and I listed my first auction: my entire Michael Jackson CD collection. To my surprise, a woman from Greece bought them, and the surprise success gave me the eBay bug – I wanted to sell more!
Within weeks, I found SaleHoo and decided to join because I felt it looked like a professional and warm place, where people really wanted to help each other. I hoped to benefit by getting some tips from pro sellers that would help steer me in the right direction and avoid potential blunders. I also needed to learn the basics of eBay selling: How to find the right price, the right product to sell, and the techniques to sell it successfully.
What do you like most about SaleHoo?
I found SaleHoo's forum immensely valuable: People explained everything I needed to know and that made me change his strategies. During the time I have been a member, I have received advice on a wide range of questions, from the difference between supplier types, to where to find video game suppliers and how to use eBay's Selling Manager Pro. I like the fact that I know that people will answer my questions always.
With SaleHoo's help, me and my wife are now Top-Rated Sellers, with our own eBay store stocking Judaica and Holy Land items. SaleHoo's tips, feedback and personal emails have been critical in getting me where I am today.

"SaleHoo is the #1 resource for all those people who are looking to get ahead!"
I am a 17 yr old high school student from a small rural town in New Zealand and I have been successfully using salehoo for over a year.
Read more
I am a 17 yr old high school student from a small rural town in New Zealand and I have been successfully using salehoo for over a year. After trying for several months to find reliable wholesalers with quality products I stumbled across Salehoo and all my questions were answered.
What is your favorite thing about making money online?
After just my first month using wholesalers recommended by Salehoo, along with great tips from the Salehoo forum I was turning 300-400% profits on every item I sold! Since then I have diversified my inventory and now have a steady business making good money each week, doing nothing more than sitting at my computer and making the occasional trip to the post office.
You truly could not make a better investment with anything else, whether you are starting out in the importing game, or a seasoned player, Salehoo is the number one resource for all those people who are looking to get ahead. If a kid from down under can make it work then so can you!

"My profits skyrocketed and now I make more than 50% profit on every sale."
I always wanted to get a legitimate source for real wholesalers to get it going with my eBay business. I must tell you if you are stilling buying from those so called "wholesalers", you must not be profiting as much as you should.
Read more
At first I was skeptical to buy the wholesalers list provided by SaleHoo.com as I had been scammed several times before, but I must tell you that this is the best investment I have ever made.
Since getting the wholesalers list I have been getting premium laptops, digital cameras, mp3/mp4 players and other consumer electronics items below wholesale prices. My profits skyrocketed and now I make more than 50% profit on every sale. Believe me guys this website has all the information and resources you have always wanted, so if you care about your eBay business or your Internet store just grab this amazing wholesalers and drop shippers list now. Thanks for taking time to listen to my views and I wish you best of luck for your future.

"I'm now a power seller and things are just going great!"
When I started my membership with SaleHoo, i wanted to find some great quality inexpensive jewelry to sell. I'm now a power seller and things are just going great.
Read more
I'm a mum who works from home, so i can still care for my two boys Max 3yrs and Freddie 2yrs. So thank you SaleHoo for your support and great wholesale jewelry shops you have put in contact with. Best wishes!

"I have been extremely happy with SaleHoo!"
When I first started my online business, I wasn't sure where I wanted it to go, and what I did was sign up with SaleHoo. Everything was quite easy to follow.
Read more
Basically it has helped me from the get-go. They give you some hot tips, some tricks, supplier suggestions, and one of the things that was very important for me was that I didn't know the difference between a drop shipper and a wholesaler. Whats right for me basically.
What do you like most about SaleHoo?
All I can say is that I have been extremely happy with SaleHoo, and I would recommend it to anybody. I feel that the online free resources alone are very helpful, but you can also go and discuss it with other members.
You can actually give your opinion on suppliers that you have used or that you do not use, or if your not sure what type of product you want, they will help you. Each time also that I have recieved a newsletter, its been helpful. I've been reading it each time, printing it off, and re-reading it over and over again to help my business get stronger and stronger, and actually my sales have increased as well. I owe it all to my hard work and to SaleHoo as well, so thank you very much.

"What a great site, excellent value too!"
As I am new to internet buying and selling I found your site to be very informative and easy to use and navigate.
Read more
It is full of bonus products to download for subscribers and I am now looking forward to working from home and generating an extra income for our household.
"I just received my first pallet of merchandise...thanks!"
A couple of months ago I began selling items around my house on ebay. When I ran out of items I began surfing the web looking for different ways to make money and finding site after site advertising everything from drop shipping to club memberships promising riches, cookie cutter websites....you name it, I read about it.
Read more
What makes SaleHoo different from other options?
When I ran across an ad for Salehoo it interested me because it appeared to be a place where I could do a lot of research without having to bounce from site to site and I must say, I am very pleased with my decision. If your like me and you don't really know what route you really want to take, a couple of hours of reading on the forums and navigating the site will have your head spinning with so many different avenues and after a few weeks I finally narrowed it down to what I was interested in and here I am. I contacted a supplier that I found on Salehoo and after reading all of the reviews about the company and asking about them on the forums I decided that I wanted to do business with them. I just received my first pallet of merchandise and have unpacked it and can't wait to get my items out into the market place.
What advice do you have for new sellers who want to start selling online?
If your looking for someone to point you to the goose that laid the golden egg, well, just remember where that saying came from....a fairy tale and that's most likely what your gonna get but on the other hand, good information in itself is worth it's weight in gold and there's a difference between taking a gamble and taking a risk. Will my personal venture be a success? Well, there's always risk when starting something new but from the information I have been able to obtain from Salehoo, I feel that I am making an intelligent, educated risk concerning my venture as opposed to a gamble which is what most of the money making sites out there are trying to convince you to do so wish me luck!
...and a big Texas thanks to Salehoo and the friends that I have made in the Salehoo community

"SaleHoo are fabulous and have become mainstays of our business!"
Hi I'm Carolyn. My sister and I joined SaleHoo a year or so into our joint eBay selling venture when our original suppliers decided to go in other directions and stopped offering the products we needed. We are delighted with SaleHoo, as it has provided us with reputable, dependable companies offering quality merchandise and services.
Read more
As a result, our company Bootsies-Boutique.com is going from strength to strength!
What do you like most about SaleHoo?
SaleHoo gave us rated lists of wholesale companies and drop shippers. They were fabulous and have become mainstays of our business and for others to whom we make recommendations.
I worked in the non-profit area for 20 years, but gave it up to gain more flexibility to care for family living in several places. In 2007, I began selling on eBay with my sister Bootsie. We first stepped into eBay selling things from around our home, but it wasn't long before we found a successful niche in Plus Size Ladies clothing. From there, our store began to take shape by selling items reflective of Bootsie's personality: Classy, frugal, creative and charismatic!
At present we are Bronze Power Sellers and are very pleased with the way their business is growing. Of course, selling on eBay is not without its challenges, and we have had to overcome the hurdles of eBay's fees, and finding trustworthy suppliers.
Despite this, the people are what makes selling on eBay enjoyable. Building relationships with both customers and suppliers is one of the most important factors in the success of our business.
What advice do you have for aspiring eBay sellers?
Try to do the best you can for a sale, one listing and customer at a time… There will be highs and lows, check your stats, but don't dwell on the negative issues. Learn from them, alter where needed and keep going!
How does SaleHoo help you maintain your PowerSeller status?
We have found SaleHoo's email newsletter and regular blog updates very valuable for solving problems, they are a great resource for ideas, vendors and trends!!
We are now focusing on the marketing of Bootsies Boutique, and have a few tricks up our sleeves for branding our company with a professional presence.
Bootsies-Boutique.com is run by a family with big hearts, and their proceeds go to helping out their brother and to various charities. Generously, they are offering SaleHoo readers a 10% discount on any purchase from their store! Email them with the secret word 'SaleHoo' before you make a purchase.

"Suppliers have been well screened so the guess work is eliminated!"
I worked as a licensed Veterinary Technician for the past 18 years, but have always harbored a secret dream to become self-employed. A couple of years ago I researched the viability of starting an eBay business and decided it was worth a try.
Read more
I soon realized that I needed to build up a base of suppliers who were honest and reliable if I was to make my business a success, so 6 months after opening shop I decided to join SaleHoo.
What do you like about SaleHoo?
I was Immediately impressed by how much work SaleHoo had put into screening suppliers, and really liked the accessibility of the staff. Before long, I located some excellent suppliers with good prices and service, and I now order from them on a regular basis.
What obstacles did you have to overcome as a seller? How did SaleHoo help?
Initially I had a terrible time finding honest and reliable suppliers who had reasonable prices and timely shipping. I found myself in the unenviable position of being ripped off several times by dishonest people who promised fantastic products but either didn't deliver on those promises, just took my money and ran, or shipped out inferior goods.
This is what's so great about SaleHoo; there are a vast number of suppliers and most of them have been well screened so the majority of the guess work is eliminated for you as a seller looking to purchase items for your store."
Nancy also finds the SaleHoo forum invaluable for picking up useful information and as place to meet and talk to people trying to achieve similar goals.
Before joining SaleHoo, I had only sold a few items on eBay. Today, I'm the owner of The Fashion Den which you can check out here: http://stores.ebay.com/The-Fashion-Den
"SaleHoo has been a huge source of wholesale companies"
I'm coming up on one year with SaleHoo. It was a great find over the Internet while trying to learn the ins and outs of wholesale buying.
Read more
I liked what SaleHoo had to offer and their terms so I signed up. And glad I did. SaleHoo has been a huge source of wholesale companies and informative articles relating to things I need to grow my business. I especially appreciate the emails letting me know of upcoming events or newly posted articles.
Where do you sell them?
My business is home-based, allowing me to work and take care of my family. As long as the power doesn't go out or the Internet go down, I'm here to take care of my buyers.
I selected eBay because it's one of the biggest and the buying traffic is basically guaranteed. As an experienced seller on eBay I feel this forum inspires confidence in both buyers and sellers to take a chance on one another with the end results almost always being happy buyers and great transactions. Currently I sell in Canada and the United States.
What was the biggest obstacle you've had to overcome in selling online?
Initially the biggest obstacle was me and having confidence in my abilities. My background has never been in sales. My strength was more in creating the presentation, organizing, working with numbers.
The funny thing is I never dreamed I'd be an online entrepreneur. I started out on eBay over two years ago selling things we didn't use around the house any more. And I got hooked. Once everything was sold, if I wanted to continue selling then I was going to have to become a legitimate business and purchase product to sell.
Without that early eBay experience to build confidence and setup procedures for listings, shipping, and buyer correspondence I never would have started my business. It may be small right now but in just under a year it's already expanded with plenty of room for growth. Now and again I like to daydream about all the things I'll do with my business when the bottom line allows . . . or when we win a lottery!
What one piece of advice do you have for other sellers?
Some might consider it a cliché but I strongly recommend that new sellers find a product they truly enjoy working with. Once the routine of work sets in you're going to be dealing with products and prep work over and over. You'll need to buckle down to some long hours when new inventory comes in and needs to be processed and made ready for sale. Plus, you'll also need to organize your time to keep up with bookkeeping and data analysis to project growth or losses and adjust inventory reorders accordingly.
If you love what you're doing then those long hours just seem to fly by and the problem becomes not getting the work done but learning to set work aside for awhile and enjoy some personal time with family or friends.
What's your favorite thing about making money from selling items online?
Sales mean buyers like my watches; their feedback not only leaves me content with a smile on my face but also tells other buyers that TopCat2x2 offers a quality product and top-notch service. It's rare for one of my watches to have a problem. However, should the occasion arise, I want buyers to know that I'll do everything I can to make it right.
In spite of the sales and work I enjoy, the underlying goal has always been to someday reach the point where the business can support itself and provide extra income for the family. I've found my niche. Now it's up to me to make it work the way I want.
Check out Colette's items:
http://shop.ebay.ca/merchant/topcat2x2

"Without SaleHoo I would run a lot of risks..."
Hi, my name is Pedro Alberto Flores. I am from Mexico. Without SaleHoo I would run a lot of risks because there are a lot of scammers in China.
Read more
So with other peoples testimonials in SaleHoo and the SaleHoo staff reviews I have bought several items from China without any risk.
So I think the money I have paid to SaleHoo for the service... I have it back already because I haven't run any risks in my business.
So I really appreciate SaleHoo. And I really recommend it to other people.
I would like SaleHoo to have more advice for Latin American importers. But I think it is worth it anyway. Really really worth it.
Thank you.

"I searched for the products I was interested in, connected with dropshippers and wholesalers and was in business in no time"
I signed on to Salehoo with some scepticism and doubt that here is another sales pitch that just sucks me in and that's that.
Read more
But to my surprise, this program is the best! After signing on, I searched for the products I was interested in, connected with dropshippers and wholesalers and was in business in no time.
Also the referrals and references are from Salehoo members, so you know that there is no bias.
My success is with Military and Survival gear and one of the products that I am excited about is a 1200 watt gas generator that I found at AHI Distribution. It is an inexpensive item that can be very handy in an emergency situation.

"They are honest and I am delighted that I have found them!"
Finding SaleHoo was a moment of serendipity for me. The first time I found SaleHoo online, I had absolutely no intention of importing, however something told me to add it to my favorites folder.
Read more
Six months later, I woke up and decided to do something different. I wanted to make more money, and I had the idea of emergency survival packs, which were something missing in my country. I remembered SaleHoo, and bingo I found the perfect wholesaler.
How did SaleHoo help you and your business?
What I liked about SaleHoo was the unbiased information on all their wholesalers, also if you can't find the product you want, you can email SaleHoo. They found me a list of suppliers not on their website. They were prompt and efficent at getting back to me. I really like the letters that they email, they are honest and I am delighted that I have found them.

"The support's been great!"
I found out about SaleHoo I think just by doing some searches. And while I was online, one of the things that struck me is that I think I first found a forum, and it was, someone on SaleHoo was answering a question that someone had asked and I thought wow, actually people are really interacting and really helping and that kinda first drew me in.
Read more
So I signed for the membership, and started looking around and one of the things I noticed was that they explained that this is something that you're not necessarily going to strike rich at right away, that it's going to take some time.
You're gonna have to spend a little bit of work really looking for some suppliers but they are there.
And I have to say that's just might have been my case. I've been working with SaleHoo here for a couple of weeks and officially we have found three suppliers so far, that I've been able to sell a few products online and now I've actually paid for my membership! It's a small goal but exciting nonetheless.
And what's really cool is that I've also begun developing relationships with one of the suppliers in particular, and they've really been helping me to get into Amazon, which was a new experience for me too.
And so it's been great. What I really like about it though, is the fact that everything is all in one place. You do have all those distributors and suppliers there. I can certainly go online and just start Googling for distributors and suppliers but I like that they are right there on SaleHoo.
If I find one I like or am interested in, odds are there are some reviews already on that particular supplier.
I also like that I can post something, like a question and get help from some of the members of SaleHoo and I get great, quick responses that way as well.
You know whatever the goal is, for me it's trying to really connect with at least five suppliers each week and I found that if I take the time to do that, I start finding little things here and there, and so it just takes a little effort but it's been great.
I've really been happy so far with the results. I'm really excited to see how the next one, two, three months go, and how the momentum's gonna build. But so far it's been really fantastic. And the support's been great!

Be the next SaleHoo success story!
No matter what your background or your experience, SaleHoo equips you with everything you need, and holds your hand while you build a strong, profitable business and finally achieve financial freedom.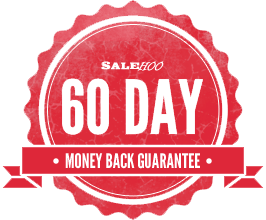 Join SaleHoo now and get instant access to our comprehensive supplier directory for just $67
Relax with the safety of our 60 day money back guarantee. If you are not completely satisfied, you get a full refund, no questions asked.
JOIN NOW
Sell the products that buyers want!
Use our specialized market research software and sell profit-pulling products every time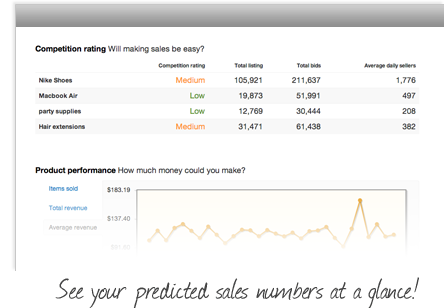 When you start selling online, one of the first questions you'll have to answer is: What items will sell profitably?
You might already have a product in mind before you start selling, but do you REALLY know whether it's going to make you money?
This is a really tough question that involves a lot of research and data analysis. Sounds boring right? We think so too! That's why we developed the SaleHoo Research Lab! The SaleHoo Research Lab is a profit engine that makes hunting down hot products fast and easy. Keep reading and learn how it works…
When you are trying to decide what to sell there are two things you absolutely must know before you can
decide whether to persue buying it:
How many people want to buy what you are going to sell –

the demand

for the product
How many other sellers are offering it - your

competition
Answering these questions on your own takes a LOT of legwork and potentially weeks of time can be spent poring over data from the likes of Google, eBay and Amazon and other sources. Then, you go through the same lengthy process time and time again for every product you could be worth selling.
Meanwhile you're not making a cent of money during all this time you are spending on research.
What's even worse is when people who don't even understand the importance of this step and skip it altogether – committing to sell a product they know nothing about.
Our profit engine software!
SaleHoo has created a premiere software tool that crunches the numbers and tells you
whether a product is HOT or NOT in a matter of seconds…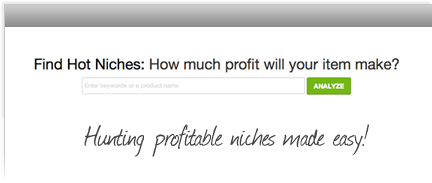 This software is called the SaleHoo Research Lab and it comes as part of your membership. Using this ingenious tool, it takes just seconds to determine how much profit you can make selling any item, and even more importantly, which products are NOT profitable and should be avoided! Just enter a keywords or brand you are interested in, and the SaleHoo Research Lab will give you a full run down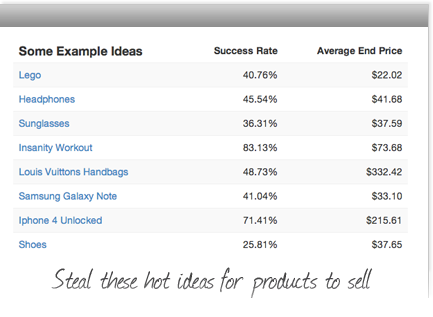 Get suggestions for other profitable products you hadn't thought of
Short on ideas? That's OK, we thought of that and took care of it with our list of ideas worth considering. Just browse through our list of ideas and get some fresh inspiration for hot selling products.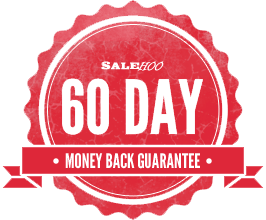 This powerful tool alone will immediately recoup your investment in SaleHoo
So join SaleHoo today to start finding incredibly profitable products to sell! Your SaleHoo member ship is risk free and backed by our 60 day money back guarantee, so if you are not completely satisfied with SaleHoo, you can get a full refund, no questions asked
JOIN NOW
Now you know two things:
You can get fantastic and trustworthy suppliers with SaleHoo
How to determine what products make the biggest profits using the SaleHoo Research Lab
Smart Seller Training – Let us take you from
zero to hero!
Not sure how this whole thing works? Made mistakes in the past? Our Smart Seller Training will bring everything together!
SaleHoo shows you exactly how wholesale sourcing and online selling actually works, and how to beat the competition and pull in bigger profits.
Do any of these questions sound familiar? Our top 6 questions, as asked by new SaleHoo members:
"What should I sell?"
"I'm not sure how to start buying wholesale products and selling online"
"How do I find out what sells well online?"
"Where can I find brand name products cheaply?"
"What type of licenses and permits do I need to work with wholesale suppliers?"
"How do I get more traffic to my listings?"
SaleHoo provides extensive education guides to answer ALL these questions and show you exactly how to set up your business in a way that is professional, and meets tax and supplier obligations while also being extremely profitable.
Get clued up on PowerSeller tips and tricks!
Our eBay and online selling education article library is packed with all the info you need to succeed
You know yourself that selling on eBay isn't rocket science: You create a listing, shoppers bid on your item, and you send it out. BUT, there are a few things that have to happen before the selling process takes place in order to make consistent sales and ensure everything runs smoothly… and that's where SaleHoo Smart Seller Training comes in…
We arm you with all the knowledge you need to build a strong, profitable business and earn a full time income... AND Smart Seller Training makes it fun fast and easy!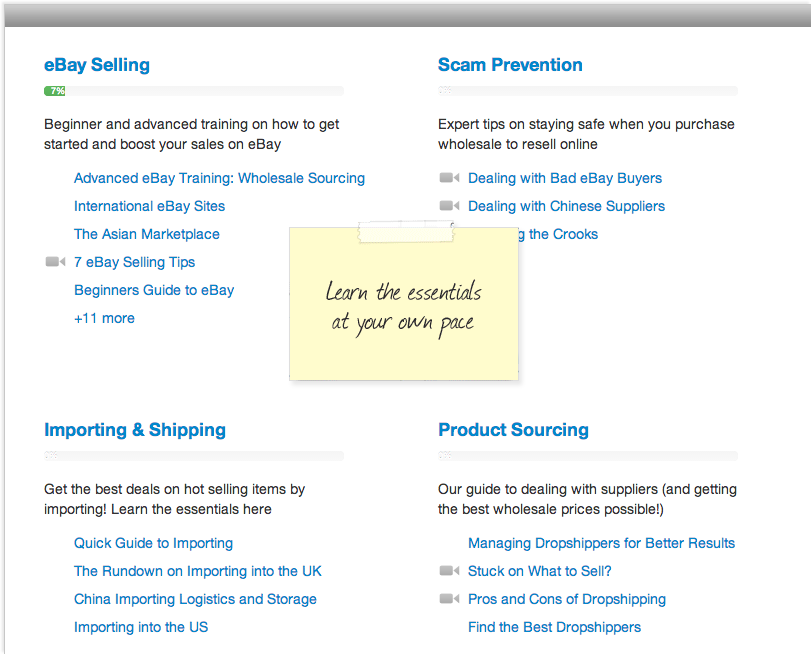 But that's not all we do to ensure that with SaleHoo success is your only option
We have also crafted 8 comprehensive business training guides – all these are yours when you join SaleHoo. No upsells and no hidden expenses.
Don't sell any products online or buy anything at wholesale until you have checked these out!
Our guides cover all the vital information you need to know before you get started buying and selling online, including:
The hot markets on eBay that other sellers have overlooked
How to get rock-bottom prices on products from suppliers
How to benefit from tax rebates, the legal way!
Expert tips for successul drop shipping (no risk and BIG returns!)
Successful importing from China
Where to find desperate buyers who want to buy from you

"My rating to SaleHoo is A+++ and the resources they have are unmatched."
There is only one word to describe SaleHoo and that is BRILLIANT. Their directory for distributors, manufacturers is just an awesome guide for any trader whether he is a beginner or advanced trader.
Read more
The SaleHoo membership is worth every penny, rather you get more than what you expect. I have bought lot of electronics products and music gadgets via the SaleHoo directory and there are no regrets. The only regret i have is that i did not find them earlier. Exceptional support in the forums and immediate answer to your questions and doubt, by the SaleHoo staff, made my life as a beginner trader very easy and comfortable. SaleHoo gives you access to a wide ocean of best deals and bargains from its fantastic pool of distributors, wholesalers and manufacturers.
Would you reccommend SaleHoo to other sellers?
My rating to SaleHoo is A+++ and the resources they have are unmatched to any other you can find on the internet. I would highly recommend SaleHoo to anyone and everyone whether he is a beginner or advanced trader.
Get our hot bonus guides FREE
These hot guides have been put together by a team of eBay PowerSellers, product sourcing experts,
and marketing gurus who pulled together and shared their knowledge ALL FOR YOU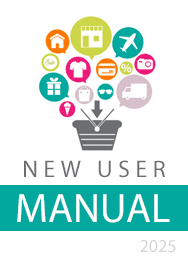 How to kick-start your home business
This guide teaches you absolutely everything you need to know about getting started using hot SaleHoo methods, as used by top sellers all over the web running profitable businesses.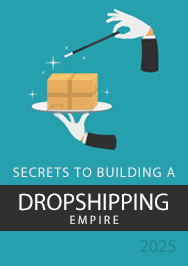 Make drop shipping work for you
Dropshipping is hugely popular because it allows you to get started with very little money, but without this guide, you could make the same costly mistakes that 95% of all drop-ship sellers make.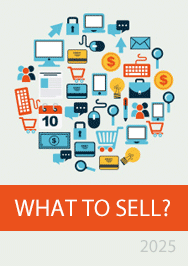 How to find profitable products to sell
This guide is a must-read for any new seller who isn't sure how to get started and is seeking great products to turbo-boost their business with. Learn 10 hot markets for 2014!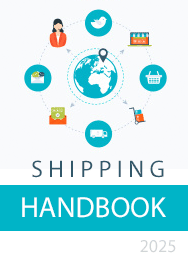 Easy shipping and importing
Often you'll find that the best prices for the items you want to sell are from suppliers in a different country. This guide reveals how to get international suppliers to ship items to your door with minimum cost!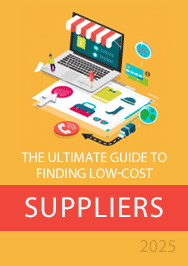 Finding fantastic suppliers
This guide teaches you about which type of supplier you should use. Each type is different and understanding the difference can save you a lot of time, money and hassles!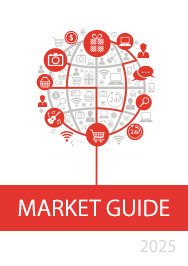 Electronics, fashion and DVDs
Learn what's hot in these popular markets. These three markets are HUGE among shoppers. Our guides teach you how to sell products in hot categories, even with competing sellers!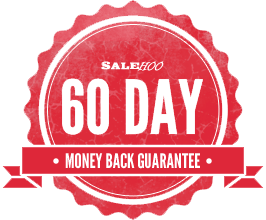 Our guides are normally worth $232 alone, but you get these FREE when you join SaleHoo for just $67
Become a member now for just $67 for a full year's membership and no obligation to renew
JOIN NOW
Learn from fellow SaleHoo members in our bustling
Community Forum…
Word of mouth is the best resource in this industry, and SaleHoo is one of the leading online communities for buyers and sellers on the internet. On the SaleHoo Community Forum, you can get first-hand advice from the people in the know including the SaleHoo Community Manager, Marc Ransom.

"When I first started, I felt alone in the battle. SaleHoo's forums took care of that!"
I joined SaleHoo to help grow my fledgling business. I felt like I was stumbling in the dark, not knowing where to look, what to do or how to do it. Then I found SaleHoo.
Read more
What do you like most about being a member?
The directory is great. There are tons of wholesalers to choose from, and more are added all the time. When I was first getting started, I felt alone in the battle. SaleHoo's forums took care of that! The forum has taught me a lot. It's a tight knit group that always has room for more. We share experiences, warn of scams, listen when someone needs to vent frustrations, help each other out, and want everyone to succeed. Its like having your own personal cheering section. Through some searching on SaleHoo's directory, I was able to find a body jewelry supplier with amazing prices. I purchased some to sell both online and off, and three days after receiving the product, I'm already making money. SaleHoo doesn't offer "Get rich quick" or any other gimmicks. They just give you the tools to build the business you're willing to work for. Stop stumbling in the dark like I was...
What advice do you have for others who want to start selling online?
Join SaleHoo and let all of us help you succeed too!
Here is what Marc has to say about the SaleHoo forum and how it can help turbo-boost your business success…

"The biggest impact from joining SaleHoo has been through networking on the SaleHoo forum."
— Marc Ransom, Community Manager
I personally consider the SaleHoo forum to be the jewel in the crown. No matter what the query, you'll get the answer you need. SaleHoo has the most active trading forum around, and I don't say that lightly.
I've been on many different forums and quite frankly, nothing stacks up to what is available to SaleHoo members. I have now discovered product avenues and suppliers I hadn't even considered before joining SaleHoo, and the networking with other members that has proven invaluable in developing my current business ventures.
Today I have a business partnership that came about from the networking on SaleHoo and our business is continuing to boom!"

If you prefer to learn in a more private setting and get some personal attention, you will love our 1-on-1 support.
The SaleHoo Triple-Decker Support Center
Telephone Support: Get instant answers to your questions
Toll free 800 number
Speak with knowledgeable, helpful SaleHoo staff
Get business advice
Allow us to find a supplier for you
Phone support available 40 hours per week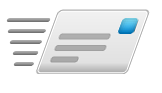 Email Support: Expert Advice at the tip of your fingers
In addition to our telephone support, we also offer valuable advice and support via email.
Email assistance 10 hours a day, 6 days a week
No lame 'canned' responses that don't even answer your question!
Personalized help and expert advice on every aspect of your business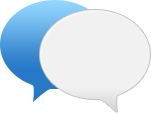 Free One-On-One Support
If you're looking for one-on one support, we've got it! The following are just some of the ways our support team help our members on a daily basis via either the phone, email or on our public forum!
Don't know what to sell or worried about risking money? We can help you unearth hot new niches!
Know what products you want to sell? We will search our directory for you and create a personalized list of product suppliers for you.
Want us to personally check out a supplier some more for you? We're happy to scope them out, any time.
Got a question of any size? We've got the answer! It's better to ask us than just guess!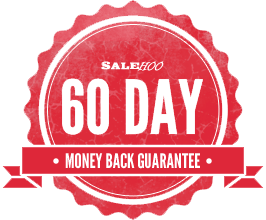 Join SaleHoo today and start receiving business coaching and mentoring from highly qualified experts!
Become a member now for just $67 for a full year's membership and no obligation to renew once your 12 months with us is up
JOIN NOW
Got Questions? Great! We've got answers…
Can I really learn to sell online/on eBay quickly and easily?

YES!

We don't just give you access to hot product suppliers and leave you to it, we provide a full range of training and support resources that leave you with no option but to succeed!

At every stage of the process, we are available to help you out by answering your questions and giving you the guidance you need.

Even if you are a complete newbie, you can succeed with SaleHoo and own a strong, profitable business. How do we know this? Because every day we watch our members succeed.

Do I have to buy anything else to succeed with SaleHoo?

No, you don't.

Hey, look, we get it. We know you don't have a lot of money to invest in your business… even if you wanted to. We understand the catch 22 you are facing: You need to spend money to earn money.

And we know it's hard. That's why we keep the price as low as possible and free of hidden costs.

I'm a total newbie. Is SaleHoo right for me?

Yes! We excel at taking new sellers and turning them into power sellers. We use all our resources and expertise to ensure that you can still expect to achieve fantastic results if you are new to online retail.

Can you guarantee me that I will make money?

Well, for legal reasons, we are not allowed to guarantee that you will make money. But here's how we can get around that pesky law: We're SO confident in SaleHoo that we offer you a full 60-day money-back guarantee that you can claim if you are not 100% satisfied with SaleHoo.
We answered your questions, now how about your answer our question...
Are you ready to join 100,000 members who are using SaleHoo to build a profitable online business?
Here's what you'll get INSTANT ACCESS to when you join:
Our supplier directory with over 8,000 verified suppliers who offer over 1.3 million products
The triple-decker support center with phone support, email support and one-on-one assistance
Our Smart Seller Training with over 50 expertly written articles on how to dominate the online market
The SaleHoo Community Forum where you can talk shop with 100,000 other sellers just like you. Get advice, share your knowledge with the community or just have a chat
With all this value, and the MASSIVE income earning potential a SaleHoo membership provides, we could charge over $400… But you won't pay $400... You won't even pay $200… or $100
Today, you can become a member of SaleHoo for just $67 for a full year's membership with no obligation to renew!

"My first purchase saved me more than the cost to join SaleHoo was!"
My name is Debbie Burch. I had just started my business and had no idea how I was going to find the suppliers I needed. After three days of searching with no luck.
Read more
Every one says they sell at wholesale prices but if you really check you know it is not a wholesale price. I heard about Salehoo from my son.
This is the only site I use. You will never find a more informed site than this. My first purchase saved me more than the cost to join salehoo was! They look out for me so that I do not get taken advantage of. When I ordered MP3 sunglasses what I thought would take two weeks to receive, I got delivered to my door in four days. I am looking forward to many years with Salehoo. They are definitely worth the money. If you want to buy or supply wholesale look no further than here!
But that's not all!
When you join SaleHoo today, you will also gain access to our hot Bonus Guides, each packed full of crucial information that all online retailers need to succeed. Our seven guides cover:
The ins and outs of drop shipping
How to find profitable products to sell
Shipping and importing the easy way
The insider's guide to hot markets: DVDs and movies, electronics and fashion
How to find fantastic suppliers (and get the best deals from them)
Plus! The SaleHoo New User Manual – If you don't know where to start, you just found the perfect place!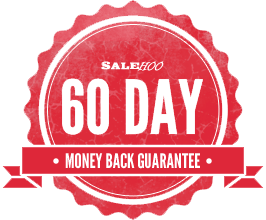 All these guides are worth over $232.00 but today, they are yours free when you join SaleHoo! It's our gift to you for saying "Yes!" to your new future with us.
Remember, your SaleHoo membership is 100% risk-free. Our 60 day money back guarantee ensures your satisfaction!
JOIN NOW