Step 5
Advertise Your Products and Get New Customers
Now this is the fun part! Expanding your advertising efforts will also expand your customer base. But only if you know what you're doing.
Good advertising takes research and creativity. And the easiest way to display your creative marketing efforts is through the Internet.
While online advertising is complicated, there are effective methods to advertise that you can take advantage of. Before you utilize these tools make sure that you've mastered the basics of online selling, particularly good customer service and order fulfillment.
It's probably better to complete a few dozen sales before you start an online ad campaign for your products. There's little use in advertising if you are not able to fill orders or meet customers' needs! Also, make sure your online store is working and that you can complete and ship orders in a timely manner before you launch your advertising.
Once you're confident about your product and your ability to deliver it to the customer, then you are ready to advertise.
You can advertise your products in the following ways:
eBay Listing Upgrades
eBay listing upgrades are a good way to increase sales, but they are a great way to learn the basics of online advertising.
Here is a quick simple guide to the upgrades.
Subtitle. This is probably not a good use of your money. It doesn't add much to the listing and doesn't attract a lot of customers. If eBay offers this for free don't take it because after the free offer ends you'll likely be charged a fee for it.

Bold Font. A better option. Be warned - it can add between $2–4 per listing.

Value Pack. This can be a fairly good deal because it gives you several upgrades for 65¢ or $1.05, depending on your plan.

Scheduled Listings. This is a good deal if you're running an auction because you can decide when the auction starts. It is not a good deal for Fixed Price Listings.

International Site Visibility. This is of questionable worth for the 10–50¢ charged for it. Other sellers have sold items in several countries, including Germany, the United Kingdom, Israel, Canada, and Iceland, without it.

Global Shipping Program. This free upgrade is useful for US sellers. It allows shipping to several major markets, including Germany, the United Kingdom, Canada, and Australia without additional shipping costs or hassles with customs paperwork. Shipping time to the United Kingdom is less than a week with this program.
Be careful with eBay upgrades, because the wrong ones can quickly raise costs without attracting new customers. In particular, don't sign up for an upgrade you're unfamiliar with because eBay usually offers free upgrades once and then charges the seller in the future.
For more on this topic, read our Quick Guide to eBay Listing Upgrades.
Marketing Your Business on Facebook

Smart sellers use the Facebook social network site as a marketing tool. There are vast numbers of people using Facebook, which means you have access to millions of potential customers.
Facebook pages are very easy to setup. They're also a great learning tool and a good testing platform for marketing ideas and strategies.
Want some ideas on how to leverage your Facebook page into an effective advertising tool? You got it:
Humanize Yourself. Anything that reminds potential customers that you have a life and interests outside of selling your product can help them relate to you. This includes pictures of yourself, your family, or your pets. Add posts about your non-selling interests.

Include Useful Information. Post details that are related to your products but not directly related to selling. You might post how to get a motorcycle license or a map of your favorite road trips for your motorcycle eCommerce store.

Incorporate Information or Images. Establish yourself as an expert or enthusiast in your industry. If you're selling kitchen utensils, post some of your favorite recipes. If you're selling tools, post some tips on do-it-yourself projects. If you're peddling fishing gear, post a picture of that big trout you caught last week.

Update the Page Regularly. If anything in your inventory changes (such as product availability, price, or inventory), note it on your Facebook page.

Special Offers. Offer a discount or a reward for your Facebook customer who refers a new customer to your site.

Include Entertaining or Informative Videos. This can include news reports, movie, or TV show clips, if you have permission to use them. Offer video instructions that demonstrate the use of the product. Don't bore your customers with a just a talking-head video.
Facebook is a great introduction to social media advertising and marketing. We have heaps of resources on this topic on SaleHoo, including this great article on Content Marketing for Facebook.
Once you've mastered Facebook, you can advance on to other social media tools, such as Pinterest.
Marketing Your Business on Pinterest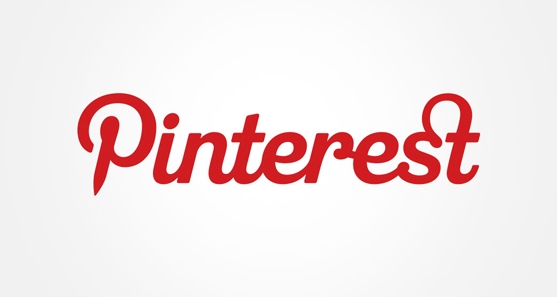 The best way to think of Pinterest is as follows: it is an app that easily allows people to share images. Pinterest is a great tool for sellers because 69% of its users reported finding items that they wanted to buy through this site, and 70% of users reported looking for information about products.
Unlike eBay or Twitter, Pinterest has been designed with eCommerce in mind. In fact, many people visit Pinterest simply for shopping!
Some of its newest features, including Guided Search and Interests, enable visitors to focus on specific items. For example, a person who wants to see what a new product looks like can find a picture of it.
This helps sellers because a pin on the item can take the customer directly to a selling site. Adding basic information, such as a description or a price, can make it even easier to drive traffic to your store.
The best way to get familiar with Pinterest is to sign up and start using it. In particular, you should get familiar with the Pin It feature, because that's what will drives customer to your site.
A great way to take advantage of Pinterest is to post images of your products as soon as you make them available. Another good idea is to periodically make new posts about your existing inventory to remind customers about your product.
Finally, always put up posts or images related to any sales or specials you're holding. This will bring customer excitement, which always leads to additional sales!
We can't go into Pinterest marketing in too much detail in this guide, but click here if you want to learn more.
SEO (Search Engine Optimization) for eCommerce Stores
Search engine optimization (SEO) is a simple idea with a complex execution. SEO simply means promoting your store by focusing on certain phrases that search engines will be more likely to notice.
If you've used the Special Attributes and Add Your Own Item Specific features when creating an eBay listing, you're familiar with SEO. These features are designed to make listings more attractive to search engines.
When you create your online store you should start using SEO to attract new buyers as soon as you can.
Here are a few basic tips to get started:
Practice Using the Google Analytics Tools. The data gathered from Google Analytics will shed light on your SEO campaign. Google also provides basic information about SEO and the specific analytic monitoring tools and features.

Learn from Google's Paid Advertising Programs. Google AdSense and Google AdWords are a great introduction to SEO marketing and website promotion.

Write Original Product Descriptions. The more original your content is, the more likely search engines will take notice. This means your page will be given a higher ranking for people searching for your product.

You hate writing? The very thought fills you with dread? Then hire a professional freelancer to create original product descriptions!

Do Not Spam. Google will punish you if you spam or use frowned-upon SEO methods. They might delist your site, meaning no search engine will ever list it again!

Research SEO. Obvious this guide here cannot get into the ins and outs of SEO. But the good news is there are numerous resources on this topic so take advantage of it.

Many smart people have been utilizing SEO for years, and they're willing to share what they've learned. A good place to begin is the SaleHoo Education Center.

Don't Rely Only on SEO. Make sure you utilize other marketing strategies along with SEO. Too many sellers make the mistakes of focusing all of their attention on SEO. Don't do this!
Google doesn't like SEO-heavy sites and has been known to downgrade or even delist them. Definitely something you want to avoid! Here are some more SEO mistakes - 11 Ecommerce SEO Mistakes (must read for new sellers!)
If you want to make more money, sell more products. And the fastest, most effective way to sell more products is to get the word out! Advertising is crucial to your growth, pay attention to it and it will reward you.
We've given you a lot of tools and advice during this 5-step guide. Now it's time for you to start using them. Reread this guide again when you find yourself running into trouble. I hope it becomes you go to guide for selling online.