---
Amazon Product Launch
An easy to follow step-by-step course that shows you how to launch your first product on Amazon (or any marketplace) and start making sales in just six days.
Beginner
Instructor: Nick Chi
Course Outline
What's Included in This Course?
You'll learn everything you need to know to create, launch and grow your own product and brand on Amazon the right way.
Lifetime access
6 hours of training across 26 in-depth videos
Live case study of real product launch
Lessons from a multiple six-figure store owner
20+ bonus educational resources
Personal email support
100% satisfaction guarantee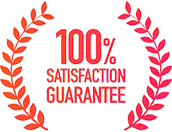 100% Satisfaction Guarantee
If you're unhappy with SaleHoo for any reason whatsoever, we'll give you a full refund. Just email your receipt to support@salehoo.com
Why Choose the Amazon Course?
Supercharge your SaleHoo experience and fast-track your product launch with a course that gives you proven strategies for success.
Improve Your Chances of Success
Starting an online business isn't easy. This course will show you exactly how to do it the right way.
Gain Financial and Personal Freedom
Live your dream life. Learn how to build a business that gives you greater control over your time and money.
Look "Under the Hood"
Most courses only tell you how. This course shows you how to apply the lessons with a real product launch case study.
100% Satisfaction Guarantee
We're so confident that you'll get a tonne of value from this course. If you're not 100% satisfied, you can request a refund.
Meet Your Instructor
Hi! My name's Nick Chi, and I'm one of the team leaders here at SaleHoo. I've sold hundreds of thousands of dollars worth of products online and a lot of that money has been made on Amazon. The SaleHoo team and I have gone to great lengths to make sure the content in this course is easy to understand and, most importantly, proven to work. So instead of just talking theory, we're taking you "under the hood" with a live case study that shows you exactly how we launched our own product on Amazon, using the same process laid out in this course.
Frequently Asked Questions
This course is for anyone who wants to build a successful online business through Amazon. We will guide you through the process of creating, launching, and scaling your own product and brand. These strategies can be applied to almost any marketplace (eBay, Shopify, WooCommerce or your own store).
We will be building a Private Label product using Amazon. You can also apply the same strategies to a dropshipping business. We will guide you through generating profitable product ideas, finding reliable domestic and international suppliers, listing your product, creating promo codes, scheduling automated emails and managing a successful Amazon account.
We will be doing 6 hours of training across 26 in-depth videos. You'll also receive 20+ educational resources to support the long-term growth of your business, as well as the 'Amazon Case Study Master Doc'.
After launching the Amazon store that we show you in the case study, we received 198 orders and sales of $2,493 in just 2 weeks. The average number of units sold per day increased from "zero to 10 units per day within a month". This suggests we're on track to make about $3,000 monthly profit for a mature product. We also received 18 real high quality reviews in about 4 months.
You can purchase the AMZ Product Launch Course, give it a try, and if it doesn't live up to your expectations you can simply ask us for a refund. If you decide that you'd like a refund, just email us at support@salehoo.com with your receipt number.
Lifetime access
6 hours of training across 26 in-depth videos
Live case study of real product launch
Lessons from a multiple six-figure store owner
20+ bonus educational resources
Personal email support
100% satisfaction guarantee
100% Satisfaction Guarantee
If you're unhappy with SaleHoo for any reason whatsoever, we'll give you a full refund. Just email your receipt to support@salehoo.com