Amazon Product Launch
An easy to follow step-by-step course that shows you how to launch your first product on Amazon (or any marketplace) and start making sales in just six days.
Course Outline
What's Included in This Course?
You'll learn everything you need to know to create, launch and grow your own product and brand on Amazon the right way.
Why Choose the Amz Course?
Supercharge your SaleHoo experience and fast-track your product launch with a course that gives you proven strategies for success.
Improve Your Chances of Success
Starting an online business isn't easy. This course will show you exactly how to do it the right way.
Gain Financial and Personal Freedom
Live your dream life. Learn how to build a business that gives you greater control over your time and money.
Look "Under the Hood"
Most courses only tell you how. This course shows you how to apply the lessons with a real product launch case study.
100% Satisfaction Guarantee
We're so confident that you'll get a tonne of value from this course. If you're not 100% satisfied, you can request a refund.
Meet Your Instructor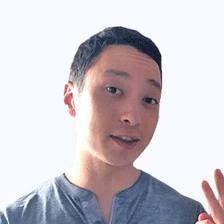 Hi! My name's Nick Chi, and I'm one of the team leaders here at SaleHoo. I've sold hundreds of thousands of dollars worth of products online and a lot of that money has been made on Amazon. The SaleHoo team and I have gone to great lengths to make sure the content in this course is easy to understand and, most importantly, proven to work. So instead of just talking theory, we're taking you "under the hood" with a live case study that shows you exactly how we launched our own product on Amazon, using the same process laid out in this course.
$247
Launch price
Save $200!
Get Started Now
Lifetime access
6 hours of training across 26 in-depth videos
Live case study of real product launch
Lessons from a multiple six-figure store owner
20+ bonus educational resources
Personal email support
100% Satisfaction Guarantee
---
100% Satisfaction Guarantee
"If you're unhappy with SaleHoo for any reason whatsoever, we'll give you a full refund. Just email your receipt to support@salehoo.com."
Frequently Asked Questions