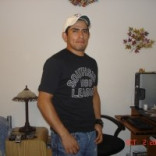 ---
Latest from Miguel Ronquillo
Hi everybody, I'm about to start a new project on selling children's dvd and Iwold like to know where is the best place to sell them. For example: I get the dvds for 10 each and...
Hi, Thanks for the very warm welcome from the staff. That's why I love this site.Fast response and so friendly people. Thanks for the links.
HI EVERYBODY, THIS IS MY FIRST DAY HERE AND I HOPE I COULD ENJOY THIS SITE AS MUCH AS YOU GUYS. I'M A BABY SELLER ON EBAY AND I WOULD LIKE START VERY SLOW BUT GIVING BIG...