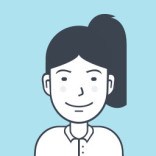 ---
Latest from Geoffrey Liau
Hi guys, I'm glad to see so many Ozs here. I'm Geoffrey and i'm from Perth as well. I am interested in selling ipods (especially ipod nanos). I found a few companies online which have...
Hi, I'm a australian member as well and would like to find a ipod supplier. Any idea of a good supplier?
Hi there, I am a buyer from Australia and I would like to get at least 20 units ipod nano.. Any advise/comment on where to get a good supplier is much appreciated.