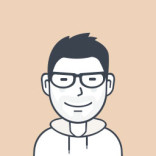 ---
Latest from Preston Swisher
Hi richelle_salehoo, just want to say thank you for the quick response and information.
Hi, i found this supplier while looking through SaleHoo's list of suppliers. Has anyone had any dealings with this company? If anyone has, or if anyone knows anything about them I would...
Hi, i am fairly new to Salehoo. I am also fairly new to selling on ebay. I recently got my tax id and sales certificate and want to try my hand at selling on ebay (hopefully other places...