Hillary Clinton Nutcracker - If She Runs... You can cash in!
9 Sep 13 06:11:43 pm
I know I know, 2016 is too far away, and the political ads are going to be more annoying than ever!
However, we all know that one person that would love to give this gag-gift to their father, boyfriend, girlfriend etc.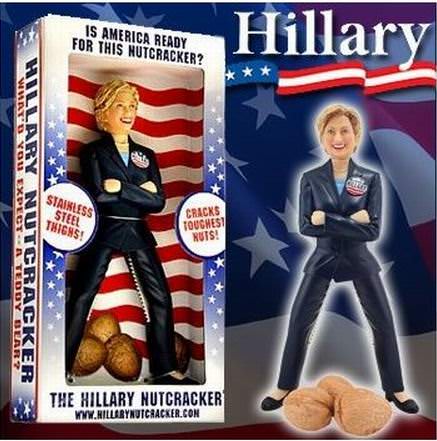 If she runs, this item is going to be huge! They're selling for 12 bucks on Amazon, but if she runs you beat your bottom dollar they will go up. If we get more demand our prices will go up too, so act now.
Link hidden: Login to view
---
Visit Us at
Link hidden: Login to view
. Use Coupon Code: "salehoodeal" to get 5% off on any order over $39.
Wait! Want Some FREE Supplier Details?
Discover four of the most profitable niches on eBay and get details for the best suppliers for these niches. Enter your details below and we will send them instantly.
Thanks! Please check your email inbox.
Your list of profitable markets and supplier details are on their way to your email inbox.
Be sure to add support@salehoo.com to your safelist to ensure we can deliver the free suppliers details to you.
If you haven't received an email from us in 5 minutes, please check your spam folder or email us at support@salehoo.com.