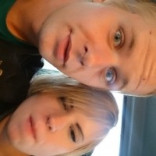 ---
Latest from Majk Andersson
Hi, Im pretty new to sell on eBay and I can just list 10 item in the same time or 500$. So my biggest question is what is the best thing to sell then? If there's someone who can...
okey thanx, it´s many of this company who have this private labing? im interested in home and kitchen, and even decor :)
Hey! Im looking for some business who change their invoice label after your company, with your logo and price. Im new here so edit me if it is some better way to find this out :)...