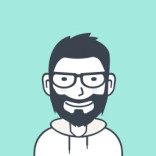 ---
Latest from Peggy Sheehan
thanks for replying Im glad you feel the same Im sure there are lots of people out there with the same opinion. timewasting is my worst nightmare.
you dont seem to have dropshippers anywhere on your site, ihave tried in vain to find dropshippers on here and never got anywhere, its almost a secret not being told, your staff just...
I'm looking for a pet/dog supplier that will drop ship world wide, does anyone have any ideas please, as I'm new to this and not sure where to start.