Hey you! Yes, you, lurking around our site, reading all these fabulous blogs, and picking through the supplier directory, but never actually doing anything useful like, oh, I don't know, selling something on eBay!
We have set up this amazing and easy-to-use site so that absolutely anyone can learn how to make money online, and that includes you! So, tell me, or at least think about it; why did you join SaleHoo? Were you tired of your boring job, your nagging boss, your early starts, being away from your kids all day, or were you simply looking to make some cash to buy yourself a new car, or go on vacation? Perhaps you have forgotten why you joined SaleHoo altogether?
The truth is, we can spoon feed you all the information you need, we can tell you the hottest tips on selling on eBay, and we can give you access to the best suppliers available online (and we do!), but only you can take those crucial steps to email a supplier and enquire about prices, and take the time to list a few auctions or set up a website to sell on.
As 7 figure Amazon FBA seller, Ben Barakauskas says, "Motivation is only 1% of the success formula. 99% of it is discipline. We don't do things when we feel like doing them, we do it, because it needes to get done!"
Why so many struggle to get started
Working for yourself and from home can be a challenge. There are no colleagues or bosses around to help keep you on track, and it's so easy to get distracted by the dishes that didn't get done last night, or the piles of laundry that need attention. Often getting started is the hardest part, which is why I put together this helpful little how-to guide to get you back onto the money-making highway!
Many online retailers don't succeed because they let too many easily-solvable problems get in the way. Here is my answer to some of the most common (and pathetic) excuses made by would-be PowerSellers:
I don't have any spare time.
Oh how this one makes me laugh! In fact, I'm pretty sure I hear this one more often than personal trainers.
Ok, so I'm not denying that you aren't busy, I'm sure you are. But, I'm certain you do have time to sit down and list and manage a few eBay listings, you just have to look for it.
Consider this, for example: How many hours do you spend watching TV each week? It's more than you think. In fact, if you double that number that just popped into your head, you are probably right. I'm positive that you can eliminate many hours of TV watching in order to get your online business growing, or even just make a few listings. Sure there are some great shows airing right now, but too many people get caught up in watching mindless TV when they could be doing something more productive, and you could be using this time more wisely. Unless of course, you can look at me in the eye and say "I would rather watch CSI Miami than make money".
My computer is broken
Fix it. You won't get anywhere without it. If it's going to be a costly repair, talk with your insurance company about whether the damaged caused is covered in your policy, or make a plan to save for the repairs.
I can't find a supplier for the products I want to sell
Email our friendly support team at support@salehoo.com, and if there is a legitimate supplier out there selling what you are looking for, they will find them. Simple!
The prices quoted on supplier's sites aren't competitive enough for eBay. Why bother?
On, now come on! We talked about this when you first signed up, and it's even on our FAQ's! For those of you who missed the boat on this topic, here is the run down.
First of all, you can make a profit using these suppliers, even when their advertised prices don't add up with what you have seen on eBay. How? Let me tell you all about it...
Advertised prices often represent the price you will pay if you buy only 1 item. But because you will be selling many items, you will be buying in bulk, which means you will get a bulk discount.
Quoted or advertised prices on supplier's sites may be out of date, and it's often the case that their actual prices are lower, they simply haven't changed them yet, so make sure you get in contact and find out if this is the case.
It's no new idea, but you need to spend money to make money. The more you buy from a supplier, the greater the price will be for you. Wholesalers work on very low profit margins, and when you buy in big bulk from them, you can expect to get items very cheaply.
Also check: What is a Factory Authorized Wholesaler?
I can't afford it!
Wrong again! You just think you can't afford it. You might be right in that you can't yet afford to make a big bulk order for 1,000 items, but you can start out slow and work your way up. Heard of dropshipping? It's the way to sell when you have very little money to invest, and it just became your new best friend, and your key to making money, so it's best you find out more about it. Start here.
Motivation techniques to get you going
Use a vision board! A vision board (also referred to as a treasure map, a visual explorer, or a creativity collage) is simply a collage you make yourself either on your computer or on a poster board which you can fill with clippings from magazines and newspapers.
The idea of a vision board is to help remind yourself why you are doing what you do everyday, and of what you want out of life. For example, someone training for a marathon might put pictures of someone crossing a finish line, pictures of their children who they want to inspire, and a medal or certificate which they may earn.
As an online retailer, you might want to use a picture of a bank balance which is in credit, or an airplane or cruise ship, indicating a vacation you are saving for, or maybe a house with a white picket fence and swing hanging from a tree which you want to buy for you and your family.
Not forgetting the journey, you as an online retailer might want to show not just the end result of earning more money, but also some of the perks of being able to earn more money from home, such a picture of your home office, or of you packaging up boxes for buyers in your pyjamas, or whatever you love most about what you do (or will be doing once you're done reading this blog post!).
If you want some good looking pictures to use on your vision board, check out canva and shutterstock for stock images that will help keep you focused.
Create a routine
I know, I know! Some of you are getting into online retail because you don't like the routine-feel on your current life, but I'm afraid that until you can work solidly and consistently without a routine (and it will happen for you in time), you are going to have to stick with some kind of schedule, just to help keep you on track.
If you are starting out big and will be working at this full time, get up early, get showered and dressed, then start work at a certain time (yes, you can make it 11am if you like) and stick to taking a short break in the morning, and in the afternoon, and take a proper lunch break and get away from your computer.
If you plan to work on your business part time, get prepared for this. If you have children, make sure your partner understands that you need time and no distractions to get the work done. If you are a single parent, getting the kids off to bed 30 minutes early will make a big difference to giving you time to work while they sleep.
If you aren't so great at staying up late, spend a few hours between getting home from work, and making dinner on working on your business. This way, you can relax later in the evening.
Control your online procrastinating
It's OK when you are at work, and you have your boss hovering over your shoulder, and where all the good websites like Facebook and MySpace are blocked, but when you are at home, there is very little keeping you from getting settled in for a few hours work, then wasting it away by religiously checking and rechecking for updates on Facebook.
Fortunately, there are some great software options and FireFox add-ons which can help you.
FireFox
FireFox's BlockSite 0.7.1 is an add-on which blocks web sites of your choice. It's easily removed, meaning it's not 100% procrastination-proof, but as it is password controlled, you could have someone removed the function when you have completed your work for the day (just don't let your kids be the password holders, the power might go to their head, and you might end up having to take them out for ice cream before they will enable the sites for you!).
Internet Explorer
If you're still living in the Dark Ages and using Internet Explorer, there is a way for your to block individual sites. For Internet Explorer 7, in the Menubar click Tools>Internet Options>Content. In the Content Advisor box, click Enable.
Click the Approved Sites tab. Enter the address of the website. If you want to block the entire website put * in front of the URL. For example to block myspace.com, type *.myspace.com. Click Never and then OK.
Click on the General tab and make sure to select Users can see websites that have no ratings. Have someone enter a password for you. Click OK.
For all browsers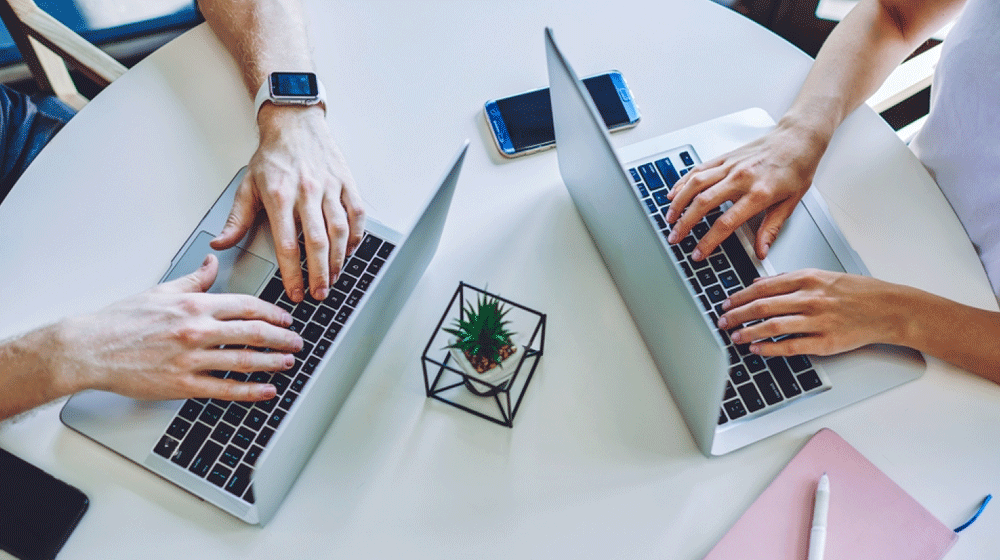 Alternatively, consider downloading GFI WebMoniter, an award winning site application which allows you to block non-work related sites during your chosen hours of work. Better still, you can schedule GFI to allow you to view these sites during your breaks. Perfect! You can start with a free-trial and then choose from a number of packages. Visit here for more information and to start your 30 day free trial.
Baby steps you can take today!
As we all know, getting started is the hardest part, it's a little bit like going to the gym, the thought of it exhausts you, but once you get there, you find it's quite enjoyable. Once you get started on your online business, you will find it enjoyable. So, with that in mind, here are a few (very) simple steps you can take today, to get you on your way:
Sign up to eBay, or another site to sell on
Set up a PayPal account
List maybe 5 items (hey it's better than what you are doing now, right?!)
Email a supplier and enquire about bulk-buying discounts
Write an eBay About Me page (a great marketing tool for eBay sellers)
Photograph all your stock
Research the best way to ship your items. You could save yourself time and money!
Above all, the very best advice I can give you (and some of the best advice I have received) is to commit to spend 20 minutes per day on achieving your business goals. Everyone can spare 20 minutes, and you will be surprised at what you can get done during this time... you might even find that a whole hour flies by without you even noticing!
Crunch time
It's crunch time for all you procrastinators out there! It's time to get started on your journey to becoming a successful business owner. If you are ready to stop procrastinating, and start setting some goals, I want to hear from you.
Make a pledge by leaving a comment below and tell me exactly what you are going to do, and when you are going to do it by. If you plan to list some items on eBay, tell me your ID number, and I'll check up on you. If you plan to update or build your website, tell me the URL and I'll take a look.
Good luck, talk soon!