One of the best ways that you can maximize how much you earn from your business is to increase your productivity.
Ever since I was a college student, I've always calculated the amount that I earned per hour from selling items online. For example, if I made $300 one week for doing five hours work, I would divide $300 by 5 (the number of hours I spent earning that money) to figure out my hourly rate (which would be $60 per hour, in this case. Not bad for a 19 year old student!).
Admittedly, one of the main reasons I did this calculation was to make sure that I was always earning more than I could if I chose to do a 'normal-person' job to get me through college, like waiting tables. Not only did I have a great time bragging to my dorm mates about how much I was earning (I was 19, cut me some slack), but it also forced me to make sure that I was always productive with the time I spent on my business.
Why productivity means better profits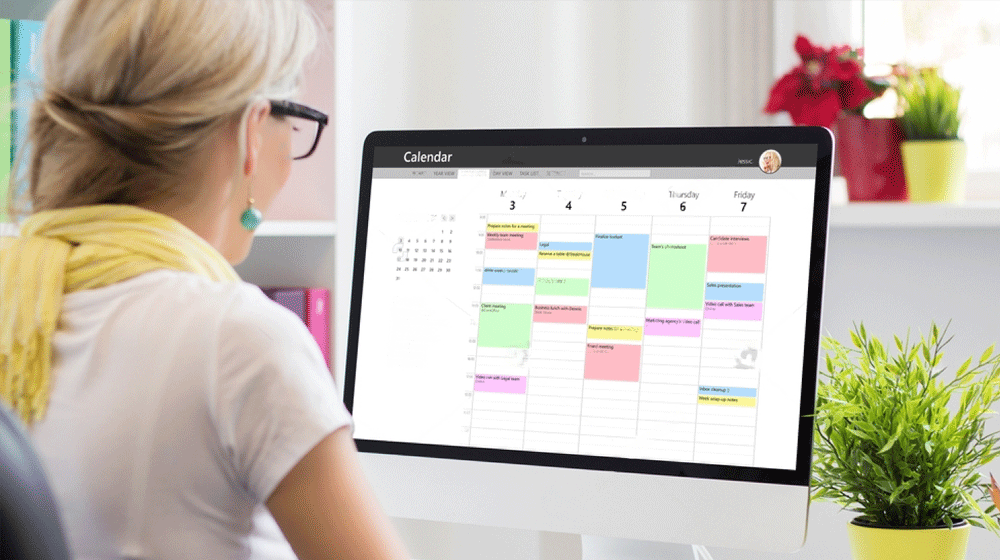 After all, if I was mucking around and I spent 10 hours earning that $300, my hourly rate would plummet to $30 per hour, rather than the $60 per hour I earned if I did the work in five hours.
So for me, productivity means more profits and in order to help you be as productive as possible, I've listed my top 5 ways to increase your productivity when you work from home. These tips are useful for both part-time and full-time sellers. If you have your own productivity-increasing tips, make sure you share them in the comments section below.
1. I'm going to start with the most crucial. Get yourself set up with a second monitor.
If you only take away one tip from this blog post, I suggest you implement this one. In a study by Microsoft, it was found that dual monitors could increase your productivity by 41%. I'm not at all surprised by these statistics - I use a dual screen here at work in the SaleHoo office and at home when I am working on my own projects.
And if anyone ever tried to take away one of my monitors, I would tackle them.
Last weekend, I took my laptop with me on a weekend escape to the mountains and when I sat down to do some work, I missed my second screen like crazy!
Productivity aside, having a secondary monitor makes life so much easier. For example, you can have emails from buyers up on one screen and your PayPal account open on another to make checking order payments a lot easier and faster.
You can buy a secondary monitor from anywhere – it doesn't need to be a special one and there are always some great deals on eBay. If you are a little fussy like me, though, you might want to make sure that your secondary monitor matches your primary. Unmatched screens can cause obsessive compulsions to flare!
2. Cut down on the number of questions buyers ask
While buyers asking questions is definitely a good sign that they are interested, answering the same questions over and over again is hardly efficient! A great way to pre-empt buyers from having to get in touch with you when they have questions is to setup a list of frequently asked questions (FAQs). You can do this on any marketplace such as eBay or Bonanza or, if you sell on your own website, you can list your FAQs there.
Here's an example of a website that has done a really good job of answering their buyer's frequently asked questions:
When you click on the questions on the right, the page automatically scrolls down to the answer which is very handy for buyers. But you don't need any nifty coding to make your answers effective and user friendly: Just lay them out nicely with bold headings for each of the questions and the answers cleanly spelt out underneath.
At the very minimum, make sure that your FAQs answer questions about:
Shipping costs and deliveries (such as how long it will take for the item to be delivered)
Your return policy
Payment methods available
And anything else that customers consistently ask you about the products that you sell.
3. Dress up for work
This one is really important.
I know that a few of you heard about the earthquake in Christchurch, New Zealand, where SaleHoo's headquarters' are. Well, for about two weeks after that horrible earthquake, we Christchurch SaleHoo staff worked from home so that we could get back to normal as soon as possible, as much as we could.
During that time, friends of mine were surprised that, every morning, I would get up and shower, do my hair, put on some makeup and dress in regular work clothes for the day. A few of them talked about how they were working in their pajamas. For me, this would be hugely unproductive, as I just would never get into "work mode" if I was wrapped up in my robe with my slippers on at 2pm in the afternoon!
There are a lot of articles and studies that confirm that you are much more productive if you dress up when you work at home. While wearing a full suit and tie or stiletto pumps isn't really necessary, it's important to wear something that you wouldn't be embarrassed by if a friend stopped by to visit you. It will make you feel like you are ready to work.
4. Schedule your time
I see a lot of at-home business people struggling with this one, but creating a schedule for how to work will really help you get everything on your to-do list ticked off and in a much more time-effective manner.
For example, you might have ongoing everyday tasks like replying to emails, re-listings items and dispatching sold items, but you should allocate time for other important tasks. For example, you could make a plan to do your bookkeeping on a Monday and researching new suppliers on a Tuesday afternoon.
You're sure to deviate from your plan somewhat, just like you do in a regular job, but at least set something in stone and try to stick to it!
5. Take regular breaks
I bet you'll like this one: Take regular breaks throughout the day, just as you would if you were in an office or regular job. Make an effort to get up and away from your computer, even if it's just for 5 minutes. At midday, try to get away from your desk and eat lunch in the kitchen or dining room and limit your lunchtimes spent in front of the computer to three per week!
Taking breaks gives you time to reflect on your to-do list and prioritize tasks and also just gives your brain a rest from all the work! Breaks away from the computer are also really important for your eyes.