Looking for mother of pearl pendants? And you want them cheap, great quality, various designs, and conveniently order online?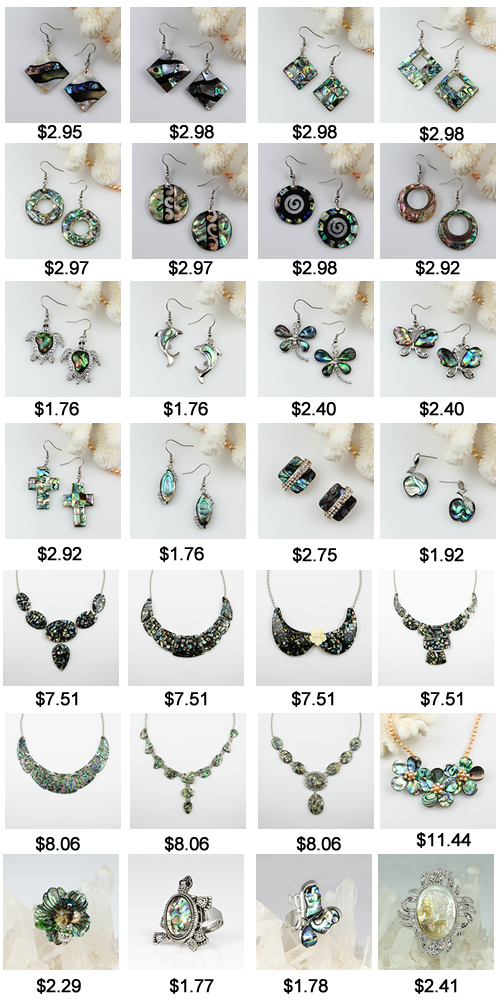 ShingStory supply wholesale fashion jewelry for retailers.You can buy wholesale jewelry directly from our own factory, no middle man!
Enjoy choosing around our large collection! Shell pendants shell necklace shell brooch shell earrings shell finger rings shell bracelets shell pendant and earring set. Here is your exclusive $10 coupon only given thewholesaleforums users.Just enter the code "shiningstoryYT"when you check-out, it will deduct $10 automatically for any order value over $50. Come now!
Link hidden: Login to viewLink hidden: Login to viewLink hidden: Login to viewLink hidden: Login to viewLink hidden: Login to view
Stock quantity:We keep regular stock in our physical store, each item 50-100 pcs. And we have our own factory, with big capacity to process large order.
Each item MOQ 5 or 10 pc , and you can get assorted color
tem location: Guangzhou China. Your order will be shipped directly from our warehouse in guangzhou China.
Shipping cost: Free airmail shipping for order over $80, takes 10-16 days to arrive.Free Fedex or DHL shipping for order over $200, takes 4-7 days to arrive
NO VTA, no handling fee, no set-up fee
There may be import duty or tax charged by custom, buyers need consult with custom in your country.